ALN Apartment Data had an amazing time in Denver for the NAA Apartmentalize Expo!
This year we did something a little different. We co-hosted our very first Association and Supplier Happy Hour with The Liberty Group at Bubba Gump. We had great turn out and everyone had a blast! It was a great opportunity to casually get to know each other a little better. We're so glad to have met everyone and to have seen old friends, too!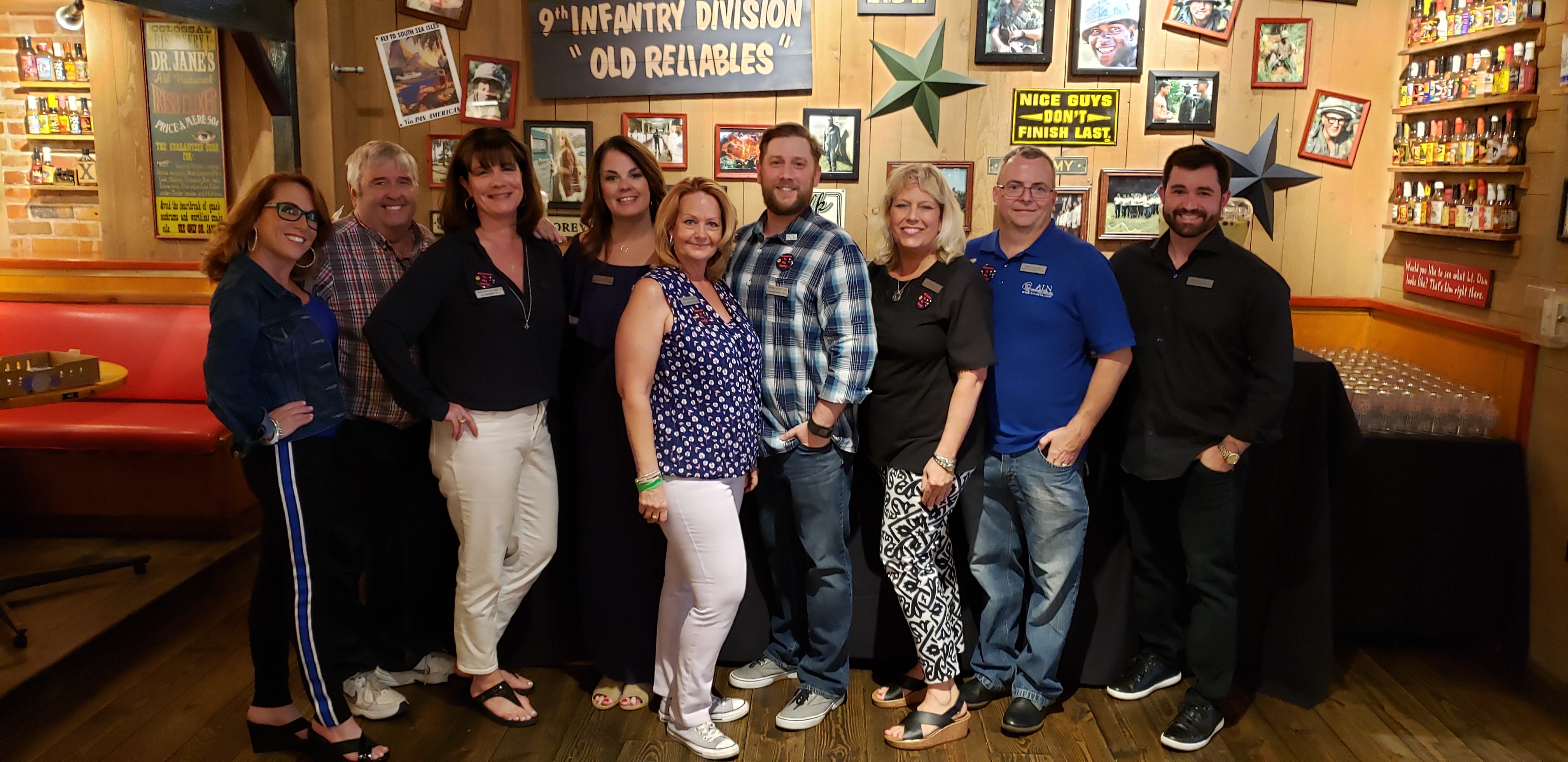 Continuing tradition, we also cosponsor the Three Dogwood Night party. Held at the Filmore in downtown Denver, this venue is excellent for music! It's a crowded and loud night, but it's become such a staple of the Apartmentalize week that it's just so much fun to participate!
Apartmentalize – Making Us Proud
This year is our largest group ever to go to Apartmentalize! The team had loads of productive (and fun) breakfasts, lunches and dinners, and they made the expo days on Thursday and Friday a breeze. We're so proud of the work our team accomplished in only a few days.
We're also very proud of our very own Jordan Brooks, Analytics Specialist here at ALN Apartment Data, for moderating his panel during the conference called "Does (Market) Size Really Matter?" His questions for the panel, which included Hugh Cobb of Alpha Barnes Real Estate Services, Alexandra Jackiw of Hayes Gibson Property Services, and Alan King of Berkshire Residential Investments, were thoughtful and the subject very interesting. What a great job, Jordan!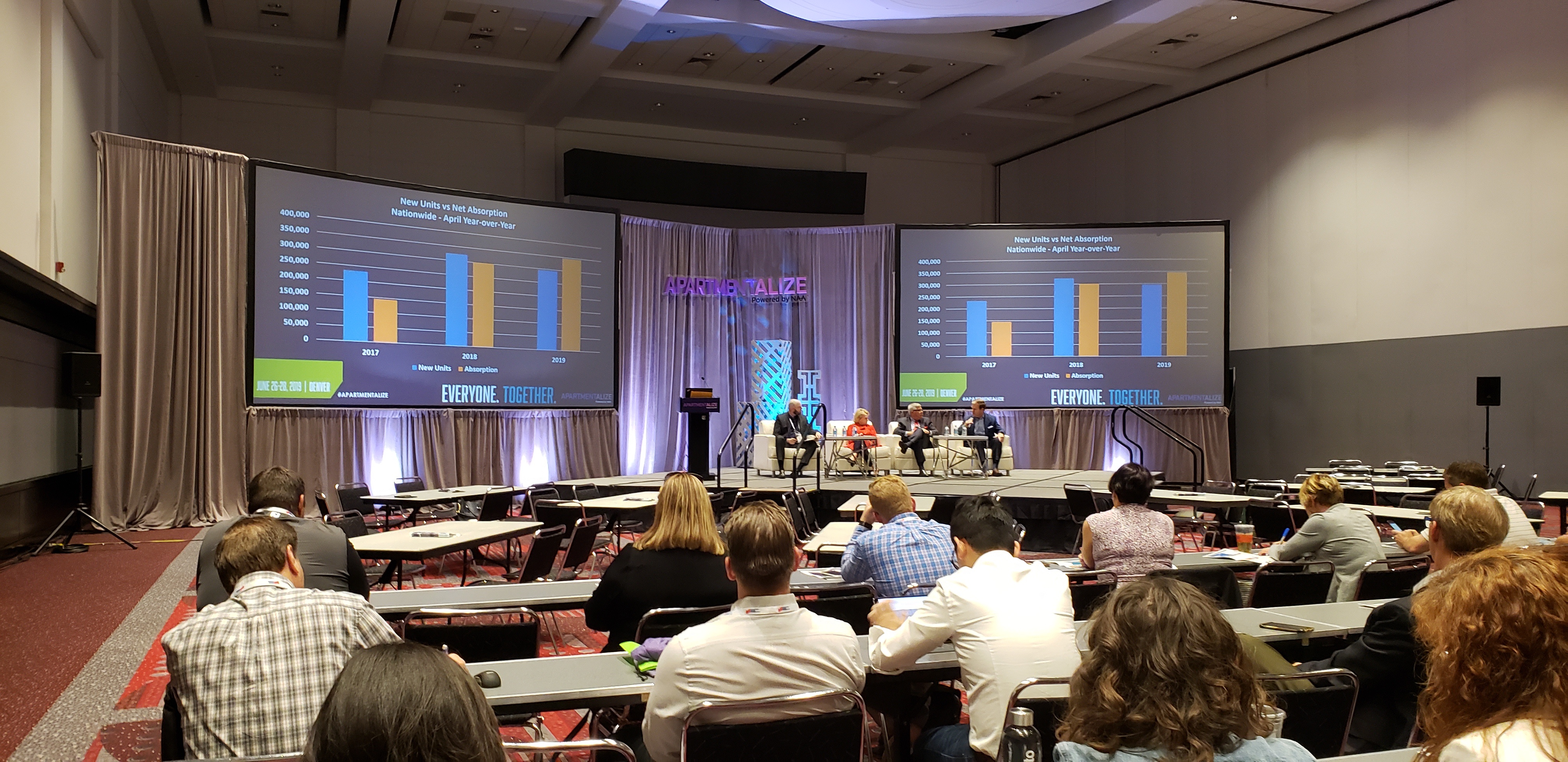 Finally, in our booth we highlighted the enhanced version of our Market Review and our New Construction Summary. These reports available exclusively to our clients. If you weren't able to stop by our booth to see us and you'd like to talk to us about multifamily data, then we invite you to request a webinar. We'll have a member of our team reach out to get everything confirmed.
Let the countdown begin for 2020 NAA Apartmentalize!