The 2017 NAA Education Conference & Exposition is under our belts, and it was a resounding success! Atlanta was definitely "Hot-Lanta" this year and the rain did little to help. Meanwhile, NAA set a new record for attendance this year, successfully held over 60 sessions and had three awesome keynotes.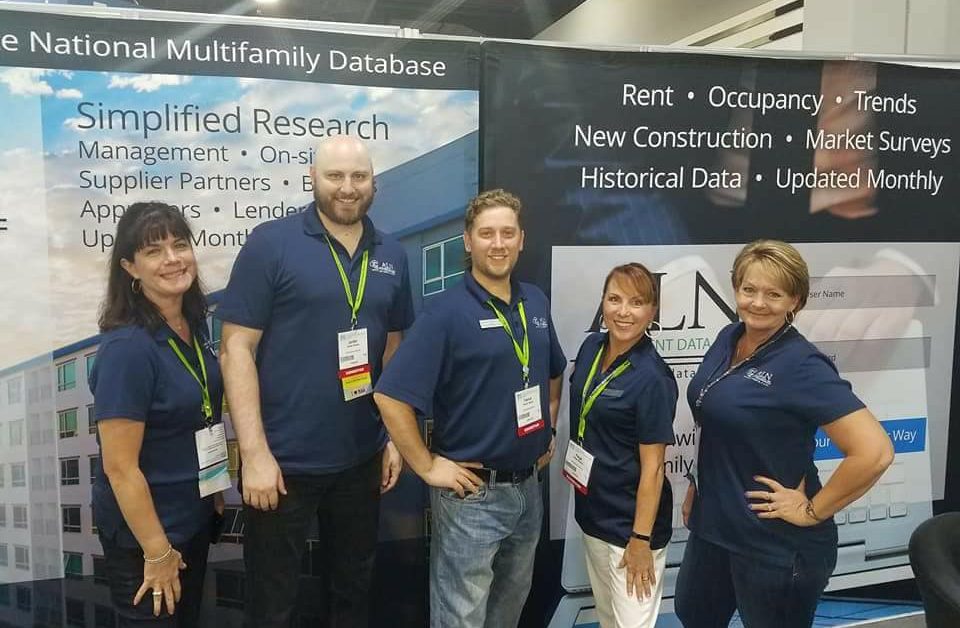 On the showroom front, there were some exciting winners on the floor:
Vivinti Smart House won Best Island Booth (#1731)
Xtreme Mats LCC won Best Inline Booth (#2743)
Sherwin Williams won Best Booth Staff (#2313)
OnCall Management Systems won Best New Exhibitor (#1347)
ALN Apartment Data has exhibited at the NAA Expo since 2013, and each year brings new ways to communicate with clients and prospects alike. We were cosponsors of the now famous 3 Dogwood Night party, held this year at the historic Tabernacle. This year was Regional Account Executive, Heidi Andersen's first NAA with ALN, and Regional Account Executive, Paige Kitchens' second. Not only were they rock stars, but truly shined like NAA veterans!
If you didn't get a chance to stop by our booth at the show, thank you for stopping by our recap! While you're here, make sure to take a look through our services to see how we can help your business! We're already planning next year's NAA, so make sure to keep an eye out for news on that and all the other trade show and conferences we exhibit!
2018 NAA Education Conference & Expo