After a historic 2021 for the multifamily industry in which massive apartment demand drove average effective rent up by 15% nationally, the new year brought with it a change in dynamic. For one month at least, apartment demand was much lower than normal even as rent growth momentum continued upward.
As usual, all numbers will refer to conventional properties of at least 50 units.
National View
From 2018 through 2021 average net absorption for the month of January was just over 25,000 units. The high point during that period was the nearly 30,000 net absorbed units in January of 2018. This year the net change in the number of leased units in January was a little less than 8,000 units.
View the full monthly Markets Stats PDF
New supply was also lower than in recent years with approximately 25,000 new units delivered during the month. Thanks to a higher-than-normal starting point for the year, even with a slide in demand average occupancy essentially held steady and closed January at 94%. No other January of the five most recent years finished higher than 92%.
High occupancy and lease renewals playing catch up with the rent growth from the back half of 2021 had a huge effect on effective rent. Average effective rent rose by 0.8% in the period – four times the gain from January of last year and the largest increase of the last five years by a wide margin.
Lease concession availability and average value both inched downward so that at the conclusion of the month only 8% of properties were offering a discount. January ended with an average discount value of slightly more than three weeks off an annual lease. Lease concession availability has been lower than in the months prior to the onset of the pandemic for some time and the latest decline in average value brought that metric back in line with where it was in January of 2020 as well.
Changing Tides
The magnitude of rent growth in 2021 was not something that could be sustained without eventually dampening demand.
The Class A space has benefited from certain buoying features. Continued challenges to new development and supply constraints affecting the single-family sector has meant somewhat reduced competition for residents that may have otherwise entered the housing market as buyers. Generally higher household and disposal incomes, greater propensity for jobs that can be made remote or hybrid, and other factors have all been boons to the Class A sector.
As was mentioned in previous ALN blog posts and newsletters, the Class C space, with its double-digit rent growth in 2021 and different resident profile than the Class A segment, seemed a more likely candidate to act as a harbinger for changing tides via reduced demand or even household consolidation.
Price Class View
Indeed, although apartment demand was down in January across the price classes compared to last year, it was the Class C subset that moved from a strong gain in net rented units to a net loss. After managing around 4,000 net absorbed units last January, and more than 5,000 net absorbed units in January of 2018 and 2019, Class C properties shed about 500 net rented units this January.
Thanks to very high average occupancy coming into the year, Class C properties still closed the month with average occupancy at 95%. Average effective rent rose during the month by 0.6% to $1,481 per month and both lease concession availability and average value continued their downward trends.
The Class D segment also suffered negative net absorption, though this is fairly typical in January. In fact, the Class D segment has shed net rented units in January for each of the previous four years with the only positive result in the last five years totaling less than 50 net units nationally. Average occupancy to end the month was a hair below 96% and average effective rent growth of 0.4% brought the average unit to $1,163 per month.
For the top two price classes, demand was focused in the Class A segment. Net absorption of around 7,000 units was nearly quadruple the number managed by Class B properties despite the Class B subset accounting for more total units. Class A average occupancy ended January at around 90% while Class B finished at 94% – each considerably higher than at the same point last year.
Class A average effective rent rose by 1.1% to $2,187 per month while Class B appreciation for the month was 0.8% to bring the average unit to $1,782. For each, the monthly increase was the highest since October 2021.
Market Highlights
In terms of net absorbed units, Dallas – Fort Worth and Houston led the way and were followed by Miami, New York, and Orlando. DFW, with around 2,100 net units absorbed, was the only market to top the 2,000-unit mark in January. When accounting for absorbed units as a share of vacant units, smaller areas such as Abilene (TX), College Station (TX), Moline (IL), Laredo (TX), and Melbourne (FL) round out the top five markets for January apartment demand.
Three of the top five markets for monthly average effective rent growth were in Florida – Fort Myers – Naples, Palm Beach, and Melbourne. Joining them were Lubbock (TX) and Sioux Falls (SD). Each of the five markets added between 2% and 2.5% to average effective rent during the month. On an average net rent gain basis, accounting for both occupancy and rent change, Midland – Odessa, Miami, and Knoxville also appear near the top of the list in lieu of Lubbock and Fort Myers – Naples. Each of the top five markets for net rent growth also added at least 2% in the period.
Takeaways
Although effective rent growth remained strong in January and lease concessions continued to winnow, apartment demand did suffer a significant slide compared to recent years for January. Perhaps more significantly, the decline was broad and observed across all four price classes.
Class A came nearest to approximating the demand from January of 2021, and Class D tends to seasonally dip at this point in the calendar. Class B monthly absorption was a good deal lower than last year, and Class C moved from a strong gain to a net loss in rented units.
One month does not make a trend, particularly in a traditionally softer part of the calendar for multifamily. Even so, before a change is observed in the trajectory of rent growth, a tempering of apartment demand is likely to emerge. January represents only one data point, but the impact of a generational run-up in rents on apartment demand may be beginning.
Reliable Multifamily Data
ALN Apartment Data offers access to web portals that allows our clients to search properties, access submarket and markets trends, new construction, and more. Since 1991, we have continued to refine our business practices and methodology in order to offer our clients the absolute best in multifamily data.
Find Out More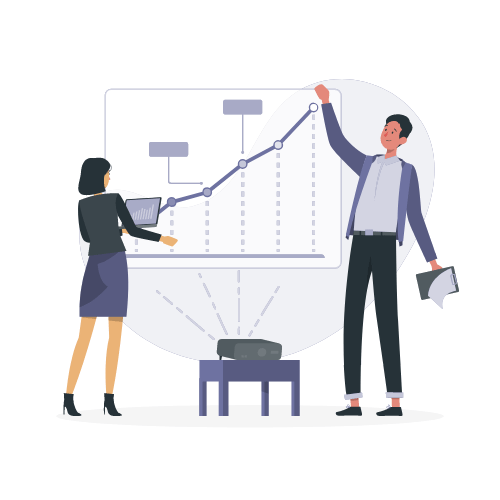 ---
Disclaimer: All content and information within this article is for informational purposes only. ALN Apartment Data, Inc. makes no representation as to the accuracy or completeness of any information in this or any other article posted on this site or found by following any link on this site. The owner will not be held liable for any losses, injuries, or damages from the display or use of this information. All content and information in this article may be shared provided a link to the article or website is included in the shared content.
Illustration by Freepik Stories
---