Annual Business Exchange Highlights
The AAGD/AATC Business Exchange is a fundraiser for the National Apartment Association Political Action Committee (NAAPAC), and 2017 marked significant records, including:
330 Purchasing Decision Makers from 78 Management Companies
350 Registered Supplier Partners
$138,000 Raised for NAAPAC
The event kicked off with a few inspiring remarks by Congressman Roger Williams, who represents the 25th congressional district of Texas. Vendor Partners pitched their services, connected with clients, and networked with a host of decision makers during their eight-minute meetings. If you've never gone before, I strongly recommend you consider participating next year!
ALN has had some incredible milestones and accomplishments in 2017. We launched a brand-new website, moved our monthly newsletter to our blog, and much more. While we had really great conversations about a number of topics, our focus this year at the Business Exchange was centered around two main messages.
Nationwide Multifamily Data
ALN OnLine, a web-based platform built for Management Companies, Brokers, Lenders, and more, is now available in over 175 markets nationally. Keeping track of your competition and studying areas to build or buy is easier with the depth and accuracy of our data.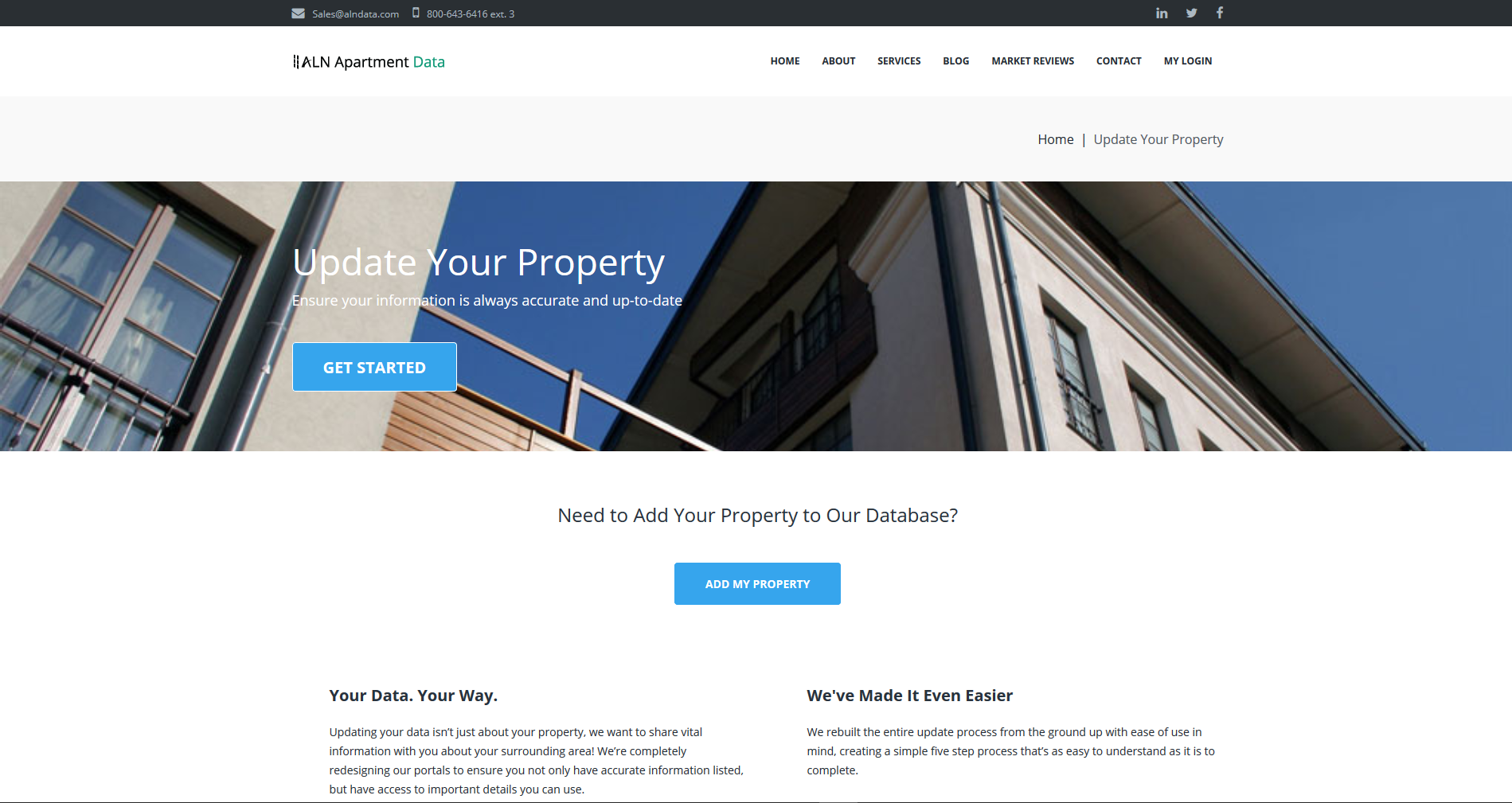 Update Your Properties on the Web
Properties have always had the ability to update through our site. We launched My ALN for Properties in May, an all-new way to for properties to provide information over the web. With the input of property managers, we completely reimagined and streamlined the look and feel of the web update experience. Since the launch, the feedback has been overwhelmingly positive, and we're very proud of the work our team has done!
Our Key Take-Away
Those of us from ALN who attended had one key take-away: The Business Exchange has hit its stride, and the name of the game is participation. That doesn't mean just sheer numbers of companies represented, either. It means that people didn't just show up, they were engaged. That was the experience had by ALN and by many other Supplier Partners we spoke with about the event.
By no means is that meant to diminish past years! Every year is built on the last – raising the bar, so to speak. But this year seemed to really feel like everyone was fired-up to engage, perhaps due to the rousing speech by Congressman Rogers. More likely, it was the associations who have done a tremendous job in making sure they host a premier event year after year.
Always an Amazing Event
This event is my personal favorite because of the amazing networking opportunities, and this year is no different. AAGD has a 2017 Business Exchange Facebook photo album if you're interested in seeing pics from the event. ALN Apartment Data is always pleased to attend, and we'd like to once again thank the organizers, sponsors, and Management Companies who participated!